As a pet owner, it's natural to want to share your favorite foods with your furry friend. But when it comes to snacks like quesadillas, you might be wondering whether dogs can eat Quesadillas or not.
This popular Mexican dish may seem harmless – after all, it's just cheese and tortilla! However, there are potential hidden health risks that every responsible pet owner needs to know before feeding their pup this seemingly innocuous meal option.
Key Takeaways
Quesadillas contain high levels of salt and fat that can harm a dog's digestive system, resulting in symptoms such as vomiting, diarrhea, or even pancreatitis.
Dangerous ingredients commonly found in quesadillas such as onions and garlic are highly toxic to dogs and can cause severe poisoning if ingested in large quantities.
Pet owners should prioritize their furry friend's health by avoiding potentially harmful foods like quesadillas and opt for safer alternatives tailored specifically toward meeting their dietary needs. This includes incorporating dog-safe ingredients like lean meats, vegetables, low-fat cheese (in moderation), whole wheat tortillas or corn tortillas (in limited amounts) when making homemade treats.
Can Dogs Eat Quesadillas?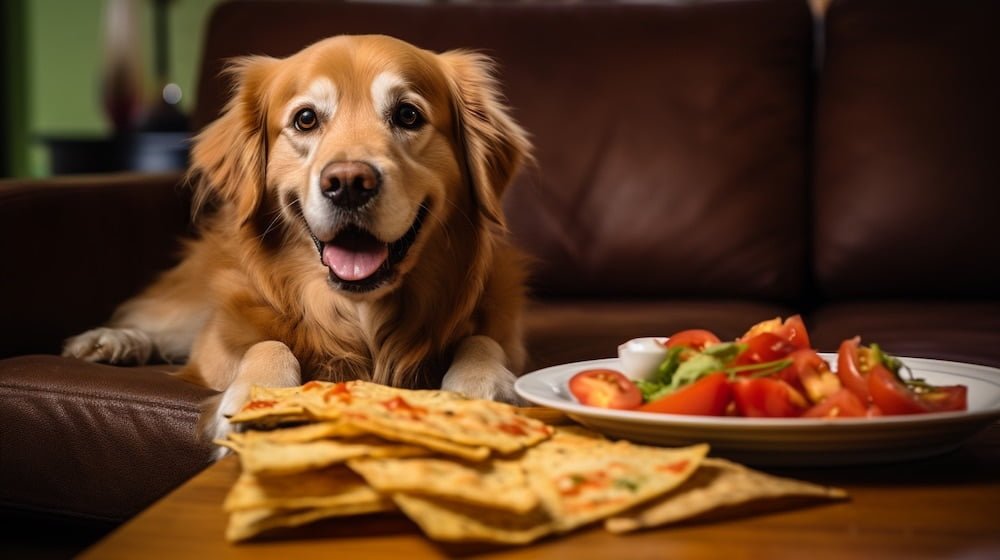 Quesadillas should be avoided for dogs due to their high salt and fat content, which can be harmful to their digestive system.
Potential Health Risks
Feeding your canine companion quesadillas poses potential health risks that every dog lover and pet owner should be aware of. While quesadillas are a delicious treat for humans, they contain high levels of salt and fat which can wreak havoc on a dog's digestive system.
One significant risk associated with feeding dogs quesadillas is ingredient toxicity. Components like onions and garlic are highly toxic to our furry friends and can cause severe poisoning if ingested in large enough quantities.
Even seemingly innocuous ingredients, such as wheat-based tortillas, pose dangers for dogs with gluten sensitivities or allergies.
Overall, opting for healthier alternatives specifically designed for canine consumption is crucial in safeguarding against these health hazards.
Dangerous Ingredients In Quesadillas
Quesadillas may seem like a tasty treat to share with your furry friend, but they can be dangerous for dogs due to some of the ingredients that are commonly used. Here are some potentially harmful ingredients in quesadillas that pet owners need to be aware of:
Onions and garlic: These popular seasonings contain compounds that can damage a dog's red blood cells, leading to anemia and other health issues.
Spices: Quesadillas are often seasoned with cumin, chili powder, and other spices that can cause digestive upset in dogs.
Salt: Quesadillas can be very high in salt, which can lead to dehydration, kidney problems, or even salt poisoning if consumed in excess.
Wheat flour tortillas: Dogs may have difficulty digesting wheat products due to gluten intolerance or sensitivity.
Cheese: While cheese may be an acceptable treat for dogs in moderation, the high-fat content in quesadilla cheese can cause digestive issues or even pancreatitis.
It's important for pet owners to carefully consider all of the ingredients before feeding any human food to their dogs. When it comes to quesadillas, it's best to avoid them altogether and stick with safer alternatives.
Safe Alternatives And Tips For Feeding Your Dog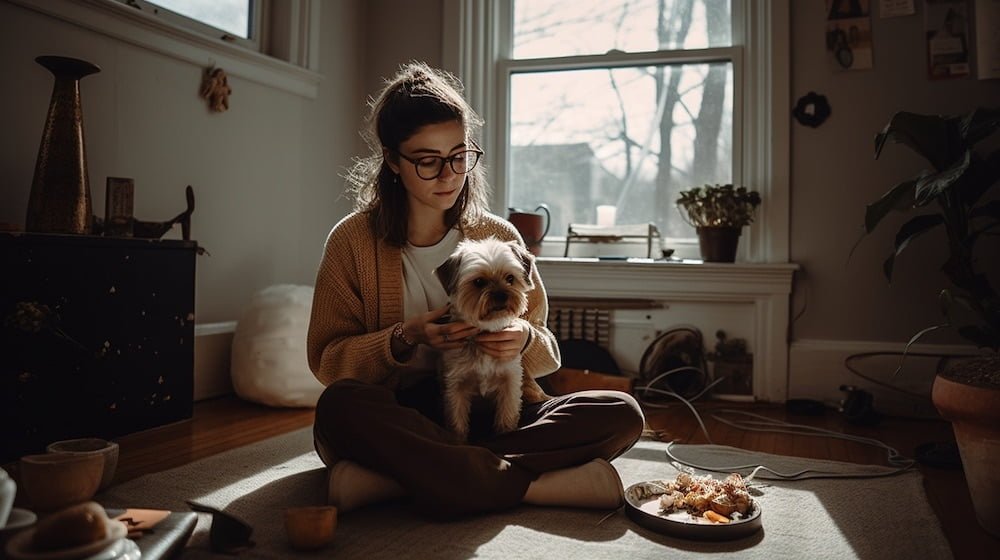 When it comes to feeding your furry friend, there are safe alternatives to quesadillas that you can consider. Stick with dog-safe ingredients like chicken, beef, rice, or sweet potatoes, and feed them in moderation as homemade treats.
Avoid spicy and salty foods altogether.
Dog-safe Ingredients
When it comes to feeding your dog, it's essential to prioritize their health and safety. Here are some dog-safe ingredients to consider when making homemade quesadillas or choosing store-bought options:
Lean meats such as chicken or turkey (cooked without seasoning)
Vegetables like bell peppers, spinach, or carrots (chopped finely)
Low-fat cheese in moderation (avoid processed or highly seasoned varieties)
Whole wheat tortillas or corn tortillas (in limited amounts)
Remember to keep portions small and avoid adding excessive salt or spices. It's also important to monitor your dog for any signs of intolerance or digestive issues when introducing new foods into their diet.
While quesadillas may not be the ideal food choice for dogs due to their high fat and calorie content, incorporating these dog-safe ingredients can help create a treat that is both delicious and nutritious for your furry friend. As always, consult with your veterinarian before introducing new foods into your dog's diet.
Moderation And Homemade Treats
When it comes to feeding dogs, moderation is key. Even with safe foods like cheese and tortillas, too much of a good thing can be harmful. Pet owners should monitor their dog's intake of any human food, including quesadillas.
Some great homemade treat options for dogs include peanut butter and banana bites or frozen apple slices. When making homemade treats, it's essential to use healthy ingredients that are safe for your pet, such as pumpkin puree or plain yogurt.
By incorporating moderation and homemade treats into their dog's diet, pet owners can ensure their furry companions receive the proper nutrition while still being able to enjoy the occasional snack without risking any potential harm from unhealthy additives or toxic ingredients found in packaged foods.
Avoiding Spicy And Salty Foods
It's important to steer clear of spicy and salty foods when feeding your dog. These types of foods can irritate their digestive system, leading to discomfort and potential health problems.
To ensure your dog stays healthy and happy, stick to dog-safe ingredients when preparing meals for them. Instead of adding spices or excess salt to their food, try incorporating fresh herbs like parsley or mint for flavor.
You could also consider using healthy substitutes like sweet potatoes or pumpkin as a tasty snack alternative.
What You Need To Consider As A Pet Owner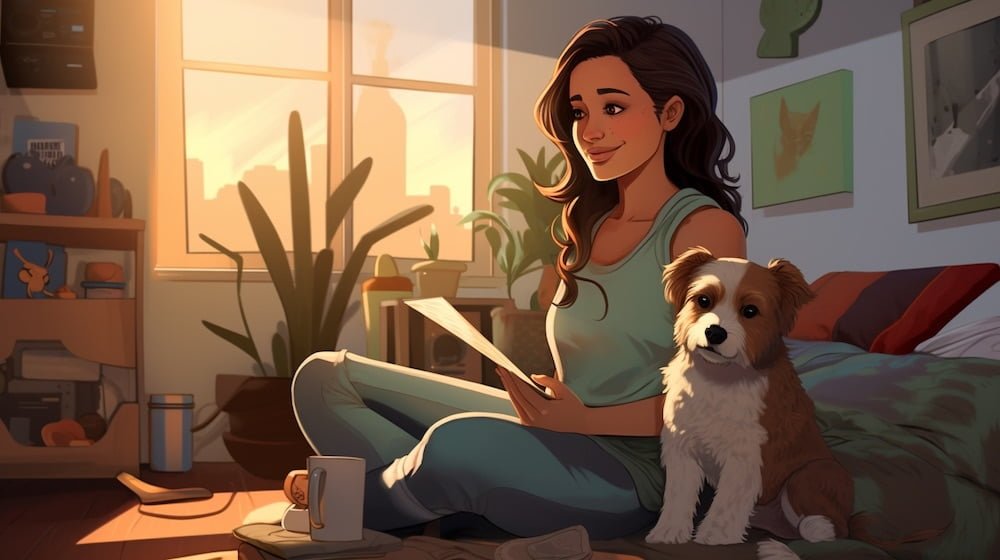 Considering your dog's dietary restrictions is crucial in promoting their health and wellness.
Consulting With A Veterinarian
If you're unsure about what foods are safe for your dog, it's always best to consult with a veterinarian. They can provide valuable guidance on your pet's specific dietary needs and recommend safe alternatives to potentially harmful foods like quesadillas.
A vet can also help identify any underlying health issues that may be impacting your dog's digestive system or overall well-being. In some cases, feeding your dog certain human foods may exacerbate an existing condition, highlighting the importance of seeking professional advice before making any significant changes to their diet.
Monitoring For Signs Of Intolerance Or Poisoning
It's important to monitor your dog for signs of intolerance or poisoning if they've eaten quesadillas or any other human food. Symptoms of intolerance may include vomiting, diarrhea, and upset stomach.
In some cases, dogs can have a severe allergic reaction to certain ingredients in human food, leading to swelling or difficulty breathing.
If you notice any symptoms of intolerance or poisoning after feeding your dog quesadillas, it's crucial to seek veterinary care immediately. Your vet can help determine the cause and provide appropriate treatment.
To ensure the safety and health of your furry friend, always avoid feeding them questionable foods like quesadillas that could potentially harm their digestive system or contain dangerous toxins.
Avoiding Toxic Foods
It's crucial to avoid feeding your dog any toxic foods. Here are some essential tips:
Onions and garlic – Both contain a compound called thiosulphate, which can damage your dog's red blood cells and lead to anemia.
Chocolate – Contains caffeine and theobromine, which can cause vomiting, diarrhea, seizures, and even death in severe cases.
Grapes and raisins – Can cause kidney failure in dogs.
Avocado – Contains persin, a toxin that can lead to vomiting, diarrhea, and difficulty breathing in some dogs.
Macadamia nuts – Can cause muscle tremors, weakness, hyperthermia, and lethargy in dogs.
Alcohol – Even small amounts of alcohol can be fatal to pets as it can lead to respiratory failure or coma.
Xylitol – Found in many sugarless gums and candies; it causes insulin release that leads to hypoglycemia (low blood sugar). It can also cause liver damage and failure.
Ensure you double-check the ingredients of anything you feed your dog carefully!
Keeping Your Dog Safe And Healthy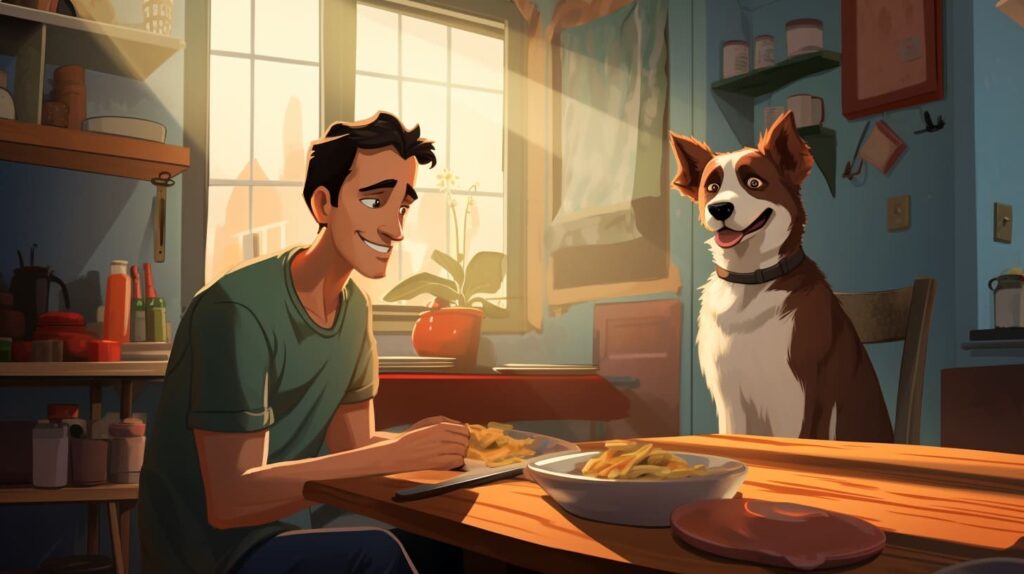 Prioritizing a balanced and nutritious diet specifically designed for dogs is crucial in maintaining their health and well-being. Avoid highly processed and fatty foods, stick to safe alternatives, and be aware of any potential health issues.
Prioritizing A Balanced, Nutritious Diet Specifically Designed For Dogs
As a pet owner, it is your responsibility to ensure that your furry friend receives the right nutrients for their well-being. Dogs have specific dietary needs that must be met to maintain good health, and it starts with providing them with a balanced and nutritious diet.
When feeding your dog at home or selecting commercial dog food, always check the labels for information regarding nutritional value. Avoid highly processed foods loaded with preservatives or artificial ingredients as these can lead to obesity and other chronic health issues.
It's also important not to over-feed your dog but instead provide what they need based on their age, breed size/weight and activity levels.
Avoiding Highly Processed And Fatty Foods
It's crucial to avoid highly processed and fatty foods when feeding your dog. Foods that are high in fat can cause many health issues, including obesity, heart problems, and pancreatitis.
Instead of giving your furry friend human snack foods like quesadillas or other fast food options, opt for healthier choices like carrots, green beans, or apples. It is essential to feed your dog a well-balanced diet specific to their nutritional needs and monitor the amount of food you give them.
A balanced diet ensures that they get the vitamins and nutrients necessary for optimal health while avoiding excess calories and unhealthy ingredients that could harm their digestive system.
Furthermore from [IMPORTANT FACTS], Quesadillas bought from stores may contain unsafe ingredients for dogs making it important as a pet owner to read product labels thoroughly before feeding it to pets due to the variation in recipes between brands.
Sticking To Safe And Healthy Alternatives
If you're looking for safe and healthy alternatives to quesadillas for your furry friend, here are some options:
Plain-boiled or grilled chicken: Chicken is a great source of protein and is easy to digest for most dogs.
Fresh fruits and vegetables: Carrots, green beans, apples, and strawberries are all healthy snack options for dogs in moderation.
Cottage cheese: This low-fat dairy product can be fed to dogs in small amounts as a source of protein.
Peanut butter: As long as it does not contain xylitol (a sugar substitute that is toxic to dogs), peanut butter can be an enjoyable treat for dogs in small amounts.
Homemade dog treats: You can make your own healthy dog treats using ingredients like oats, peanut butter, pumpkin puree, and eggs.
Remember to always consult with your veterinarian before introducing new foods into your dog's diet, especially if they have any health issues or allergies. Always keep an eye on your pet's weight and overall health when feeding them any type of food or treat.
Recognizing And Addressing Any Potential Health Issues
It is crucial for pet owners to recognize and address any potential health issues that may arise from feeding their dogs quesadillas or other human foods. Some common symptoms of digestive problems in dogs include vomiting, diarrhea, and lethargy.
Additionally, some foods can be toxic to dogs and cause severe health problems. For example, garlic and onions contain compounds that can damage a dog's red blood cells, leading to anemia.
Pet owners should also monitor their dog's weight regularly since excessive fat content in pet food can lead to obesity-related health issues such as diabetes and joint problems.
Homemade treats made with safe ingredients are always a great alternative option for satisfying your pet's cravings while keeping them healthy.
Overall, recognizing potential health issues related to your dog's diet is critical in maintaining their overall well-being and preventing unwanted complications down the road.
Final Thoughts on "Can Dogs Eat Quesadillas?"
In conclusion, it's best to avoid giving quesadillas to dogs due to their harmful ingredients and high fat and salt content. While cheese and tortillas are generally safe for dogs, the excessive calories in quesadillas can lead to health problems.
Instead, pet owners should consider feeding their furry friends nutritious dog-specific diets or homemade treats made with healthy ingredients. As responsible pet owners, it's important to prioritize our dog's health and safety by consulting with a veterinarian before making any dietary changes and monitoring for signs of intolerance or poisoning.
FAQs on "

Can Dogs Eat Quesadillas?

":
1. Can dogs eat quesadillas?
In moderation, plain quesadillas without any toppings or seasonings are generally safe for dogs to eat. However, it is important to note that cheese can be difficult for some dogs to digest and high amounts of sodium or spices may cause digestive issues.
2. Are there any ingredients in quesadillas that are harmful to dogs?
Toppings such as onions, garlic, avocado, and jalapenos can be toxic to dogs and should never be included in their diet. Additionally, processed meats like chorizo or seasoned ground beef should also be avoided due to their high-fat content.
3. How much quesadilla can I give my dog?
It is best not to make a regular habit of feeding your dog human food but if you wish to treat them occasionally with a small amount of plain quesadilla (without any toppings), limit it between 5-10% of their overall daily caloric intake.
4. What signs should I look out for if my dog has eaten too many quesadillas?
Some common symptoms include vomiting, diarrhea, lethargy, loss of appetite, and increased thirst/urination which could indicate potential pancreatitis or other gastrointestinal complications from the cheese/fat content. If you suspect your dog has eaten too much pizza or showing signs of distress after eating certain foods – contact your veterinarian immediately as delaying treatment could lead to more serious health problems down the line!
More Related Stories: